In the dying days of 1997 I finally got a camera of my own, and by the start of the following year I had shot and developed over 500 images. This proved the old adage that it is not quantity but quality that counts.
My father was a professional photographer for many years, and some of my favourite childhood memories involve running around his studio at work, joining in with the developing and helping with the enlarging.
Sadly, this enjoyment lay dormant for a decade, during which time my only exposure to photography was through AF compact cameras. Since I got an SLR I have been developing my style, and invite you to browse through a selection of photographs I have scanned.
On these photos, no post-production has been done, aside from scanning and cropping.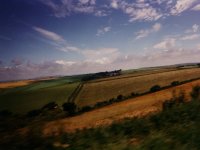 This page copyright ©1999 Nik Makepeace